Sold
1 of 5 Forge alloy coolant bottle
£110.00
Location: Maidenhead berkshire
Postage: £10.00
Delivery Only


Very rare only 5 ever made, Forge alloy coolant tank for mk5,mk6,s3,a3,cupra etc...

In very good condition only a few normal marks but would be hardly visible when fitted.
Sold
Mk5 R32/ S3 8p rear ebc yellowstuff pads
£50.00
Location: Maidenhead Berkshire
Postage: £5.00
Delivery Only


Brand new still in the box R32/ S3 rear EBC Yellowstuff brake pads. Box is still sealed as I've decided to try and upgrade the standard rears to save the weight.
Complete S3 front brake setup
£350.00
Location: West wales
Postage: £0.00
Delivery or Collection


Here's my S3 front brakes that where recently removed from my Edition 30 before i sold it. The discs and pads are very new (Ferodo) and have done less than 1k miles. Come complete with hoses. Price is including postage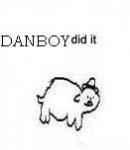 AUDI S3 Stainless Steel Adjustable rear Tie Bars
£110.00
Location: kent
Postage: £10.00
Delivery or Collection


Stainless Steel Adjustable rear Tie Bars Audi S3 8L 1.8 T quattro ,

Had these for my S3 as Camber was out , THESE DO A GREAT JOB only been on 8 months still in VGC

Manufactured from high grade stainless steel hex bar with 3mm stainless steel brackets
2200lb loading Race quality rod end bearings, protected by full water proof f1 seals
Designed to achieve, maintain and lock in the correct precise camber setting for optimum performance handling

£110 collected £120 posted UK only